Range Cooker Servicing in Cornwall
When it comes to Aga range cookers, these kitchen marvels require specialized care and attention, especially when it comes to servicing. Neglecting proper maintenance can lead to a plethora of problems, including reduced efficiency, potential breakdowns, and even safety hazards.
There's a high risk of components wearing out over time, including control panels and heating elements. These parts, due to their frequent use, are especially prone to damage. A single malfunction can lead to costly repairs or even the need for a complete replacement.
Understanding these intricacies and potential pitfalls is crucial if you want to ensure the longevity and optimal performance of your Aga cooker. Rather than attempting to service it yourself and risking potential damage or safety issues, it's advisable to seek expert assistance.
Understanding these intricacies and potential pitfalls is crucial if one is thinking of relocating their Aga cooker. Rather than navigating this complex process alone and risking potential damage, it's advisable to seek expert assistance.
Our team specializes in the careful servicing and maintenance of Aga cookers. We're trained to handle them with the utmost care, ensuring they continue to function at their best. Save yourself potential headaches and reach out to us for a smooth, efficient, and stress-free Aga cooker servicing experience.
Call 01209 214 774 to discuss AGA range cooker rServicing, Maintenance AND Repairs throughout Cornwall.
---
Contact us for Range Cooker Servicing Cornwall
Specialist Aga Servicing Equipment and Training
Servicing Aga range cookers is a specialized task that we approach with great care. Recognizing the intricacies of these appliances, we've put together a skilled team equipped with advanced tools.
Our technicians are trained to diagnose and address any issues that your Aga cooker may be facing. We use specialized equipment to ensure that all components are thoroughly inspected and serviced, from control panels to heating elements.
Post-servicing, we offer flexible solutions. You can choose to have us dispose of any replaced parts or keep them organized for your convenience. In every step, our goal is to maintain your Aga's integrity while ensuring a smooth experience for you.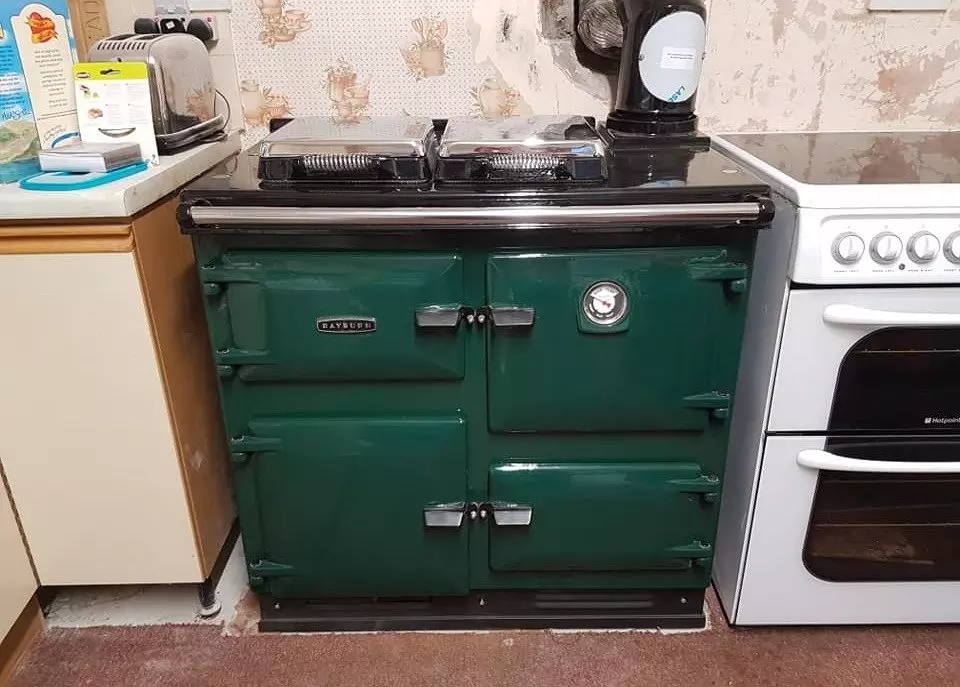 Having an Aga Serviced
Servicing an Aga cooker with professional expertise is essential to keep it running efficiently. Neglecting maintenance can result in reduced performance and potential safety hazards. Our commitment to treating your Aga and your home with respect remains unwavering.
Our systematic approach involves a comprehensive inspection of your Aga cooker. We carefully assess and service all components, ensuring they function optimally. Any worn-out or malfunctioning parts are replaced with precision and care.
We take pride in our attention to detail and our commitment to upholding the sanctity of your living space. With us, your Aga cooker and home both receive meticulous attention.
Our Aga Cooker Servicing and Maintenance
Investing in professional servicing for your Aga cooker is a smart decision. It ensures that your investment in quality, tradition, and enduring craftsmanship continues to serve you for years to come.
Whether it's routine maintenance, addressing specific issues, or preparing your Aga for a new cooking season, our expertise is at your service. We delicately service your Aga cooker, ensuring it operates at peak efficiency.
Our servicing includes
Comprehensive inspection and diagnosis by experienced professionals.
Thorough servicing, addressing any issues or wear and tear.
Cleaning and optimizing your Aga cooker for optimal performance.
With us, your Aga's transition is not only smooth but also infused with an assurance of quality and longevity.
Area's We Cover
If you are looking for AGA range cooker servicing, maintenance and repairs contact our experts today. Please get in touch using either the contact form link or phone number below to discuss your requirements. We work throughout Cornwall including the following areas:
St Ives
Looe
Falmouth
Fowey
Truro
Padstow
Port Isaac
Newquay
Bodmin
Please Note: If you location isn't specified here, please feel free to get in contact with us as we maybe able to cover your local area.
Call 01209 214 774 to discuss AGA range cooker Servicing, Maintenance AND Repairs throughout Cornwall.
---
Contact us for Range Cooker Removal Cornwall